Seasoned educator Sir Tim Brighouse is in an upbeat mood. It can be a time of 'doubt and disillusion', especially as Covid threatens to disrupt another school year, but he says such periods inevitably lead to change. With that in mind, he has just co-authored a 600-page overview of modern education policy, with suggestions that he hopes will help in new direction.
Written with curriculum expert Mick Waters, About Our Schools divides recent history into two eras: a post-war era of "hope and optimism," in which teachers were fairly free to decide. do what they wanted, followed by an era, centralization and managerialism ", in which the influence of inspections and rankings became pervasive and individual ministers could decide how skills such as subtraction should be taught in each room class in England.
The language used to describe the two ages is so suggestive that you could be forgiven for thinking that Brighouse was a full member of what former education secretary Michael Gove, who rides the book like a clever colossus. , used to dismiss as "the blob," from a 1958 sci-fi film in which a gelatinous life form (in this case the progressive educational institution) engulfs everything it touches.
But he's adamant that it would be suitable for either age. "I don't want anyone to think we're just old romantics looking back on a forgotten time," he says. "A lot of the good things about this post-war period were poor. The teaching was not good enough and there was a less clear definition of what a good school was.
"But the reforms that helped bring about improvements have been poisoned by too much emphasis on autonomy and a devil's approach. The responsibility has gone too far and has become punitive.
His own professional life is rooted in the old model of local school authority – he was Director of Education (when such things existed) in Birmingham and Oxfordshire. He also ran the London Challenge, arguably one of the most successful educational initiatives of the past three decades, and was a reformer who published the results of exams in Oxfordshire long before they became a national reality.
But, as the book painstakingly points out, schools in England now have too much central government control, an inconsistent jumble of different academic chains and local authorities, exams with grading systems designed to consider a significant minority of children like failures, skills and vocational education, inadequate support for children with special needs and performance measures that incite unethical behavior, especially exclusion and "dropping out" of the most vulnerable students.
It's a precise and disturbing picture – and should be a call to arms for anyone genuinely interested in making effective policies. The many solutions of Brighouse and Waters, which range from taxing private schools – to subsidize the education of the poorest children – to cracking down on "dirty stuff" admissions and exclusions and amalgamating each school into one. sort of local partnership trust (which looks eerily like the mass-plan academization that had to be abandoned by the Lib-Con coalition government), are logical and radical – so much so that they seem unlikely to spread. , although the Labor Party, with its current political vacuum, may take note.
Trying to understand why such sane and just political ideas might never see the light of day should be the question of the moment. The book sheds light on this as well, through interviews with most of the education secretaries of the past three decades, as well as a handful of Ofsted chiefs.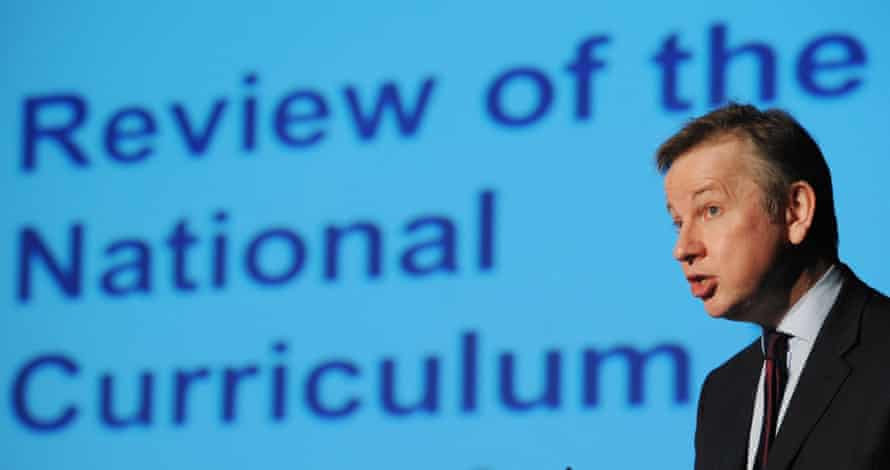 The problem is politics. When former Labor Prime Minister Jim Callaghan gave his famous Ruskin speech in 1976 to challenge the lack of accountability in education, in fact the starting point for reform, the Secretary of State had only three powers over schools. Today, he or she has over 2,500.
Thousands of schools are now run in Whitehall by chain academies. There is little real autonomy at the local level, and every leader is at the mercy of whoever is in power and Downing Street's appetite for radical change. So much so that some of the professionals interviewed hesitated to be quoted for fear of the consequences.
The average lifespan of an education secretary is just over two years – the time for a few "launches and logos", according to the authors – and this has inevitably led to a simpler reworking of the meaning of displacement of their predecessors.
As former Labor education secretary Charles Clarke explains, "realpolitik" interferes; ideas are dropped or pushed into a "too hard box" to be left to a successor, who then works through the same cycle. Dealing with the archaic high school system and the 11-plus test is just one example of this.
And while some education secretaries – like Ken Baker, who ushered in an era of choices, rankings and inspections; David Blunkett, with his passion for standards; and Ed Balls, who broadened the focus of his department to include children and families as well as schools – made a tangible difference, none really questioned the underlying problems with the system.
Speaking to them about the book, "very few regretted everything they had done," Brighouse says. "Most regretted things they didn't do and didn't have more power. While all agreed that schools should be the vectors of greater equity, equality and social mobility, a lack of agreement on the goal of schooling makes it very difficult to define what these goals really mean. In practice.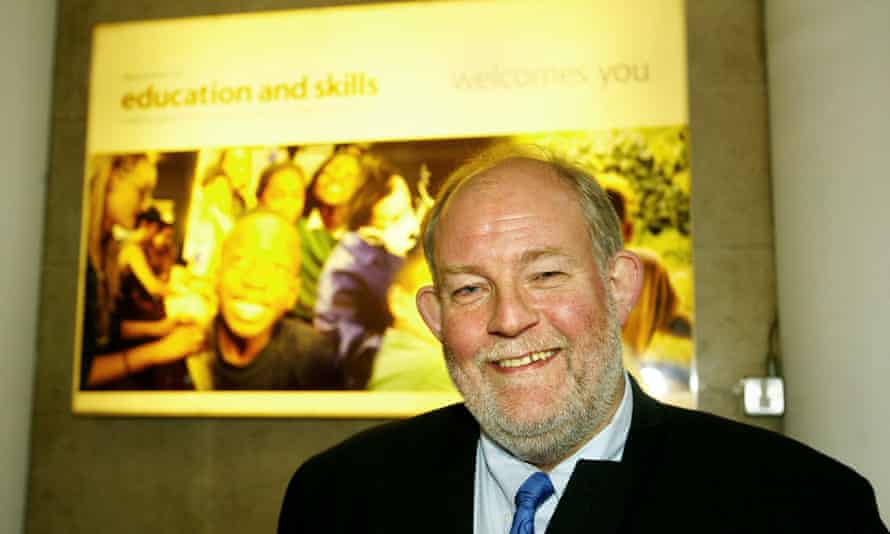 And then there's Michael Gove. Even though he only responded in writing to the authors' questions and expressed regret for the way he canceled the Building Schools for the Future program in 2010, the anecdotes of others are littered with his influence.
Whether it was Gove's assertion that "there is no smooth revolution" (reform is necessarily messy), or his former adviser Sam Freedman's regret that a broader consensus was impossible due to Gove's (and no doubt Dominic Cummings') penchant for leading a public fight in the media, or former Ofsted Chief Inspector Michael Wilshaw recounting that Gove did not want local authorities inspected because he wanted them to "dry up on the vine," Gove's legacy is everywhere.
It was not positive, the authors conclude. "Many people interviewed for the book hold Gove responsible for some of the fundamental problems with schooling today – the fractured system, high exclusions, and the inadequate curriculum," they write.
These are all issues Brighouse and Waters would seek to address in a post-Covid time when people yearn for what they describe as "a new era of education – a time of hope, ambition and collaboration."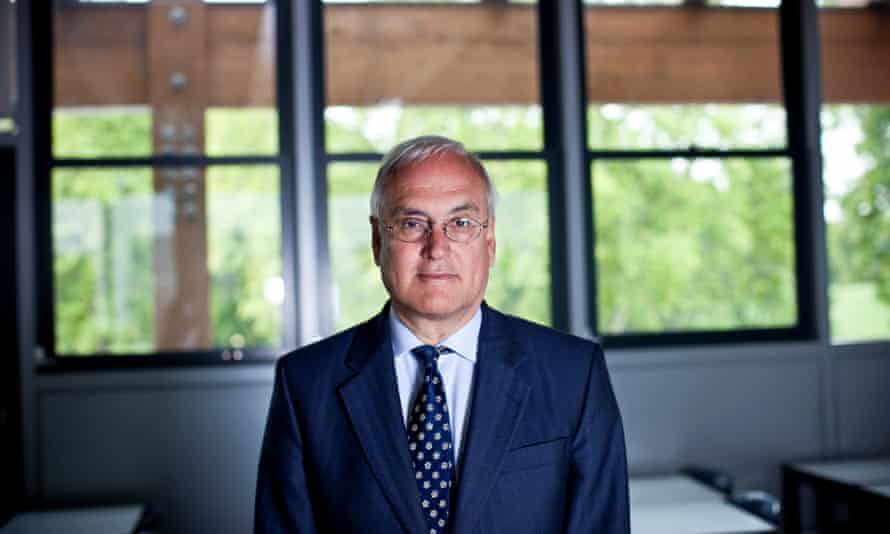 But how to translate this aspiration into a real change of policy? The book contains a telling anecdote from Brighouse's time as London's school commissioner, when then Prime Minister Tony Blair asked him if he wanted to add anything to the London Challenge flyer.
Brighouse's suggestion to include something about the chaotic state of high school admissions in the capital was "greeted with audible silence," after which, he admits, he backed down on the subject.
"I have no idea how often I spoke the truth to power; I'm not sure I've done enough. I didn't fight enough for admissions and now I realize that I should have done more, "he says. "I have never felt satisfied with what I have accomplished because we haven't addressed admissions or exclusions and you are seeing the results now in children who are effectively being forgotten by the system."
This may explain why, amid all the "build back better" policy solutions the book suggests, he instantly settles on a plan for "the open school," a parallel version of the Open University, like his. top priority.
The open school would build on the lessons of the pandemic on digital learning and create a national virtual school to help compensate for disadvantages, include out-of-school children and provide better opportunities for all.
It would revolve around a system guided by principles very different from those we see today: a new consensus on the purpose of the school, a national multi-party commission to bring a balanced vision to 10 years of educational policy, schools judged in groups rather than alone, with incentives for inclusion and well-being as well as exam results. Naturally, there would be an increased role for local authorities, which would be responsible for holding new partnerships to account, thus restricting the power of central government.
Brighouse's optimism is rooted in the parallels he sees between the timing of Callaghan's Ruskin speech, a crucial starting point on the book's journey, and today. "Everyone knew something had to change, but it took a decade before the ideas were translated into the 1988 Education Act," he says.
"Change comes from a conjunction of people, ideas and an enabling environment," he suggests, citing an example from his own local community of how this might work in practice. His wife, Liz, has long served as Oxfordshire County Councilor and is now part of the Fair Deal Alliance, a coalition cabinet made up of Labor, Liberal Democrats and Greens.
In his imaginary future, he sees a closer alliance between the opposition parties in favor of electoral reform and a consensus on some big political ideas, hopefully some of them from the book.
"Today looks like 1976 when Callaghan gave his speech. It took a while, but the change has come at the end and this moment is very similar, so even if it takes five to 10 years, we would have been happy to give these ideas a boost and to have contributed to them. . "